THE SECRET IS OUT OF THE GOLF BAG
For years, people were told that if you played baseball, you shouldn't play golf because it would mess up your baseball swing and vice versa. It is the same with tennis. Mike debunks this fallacy and proves that all sports are connected.
Mike has been preaching this for years. You wouldn't think that swimming and golf connect, but they do. Find out how, tap into the skills you already know from other sports, and apply them to your golf swing.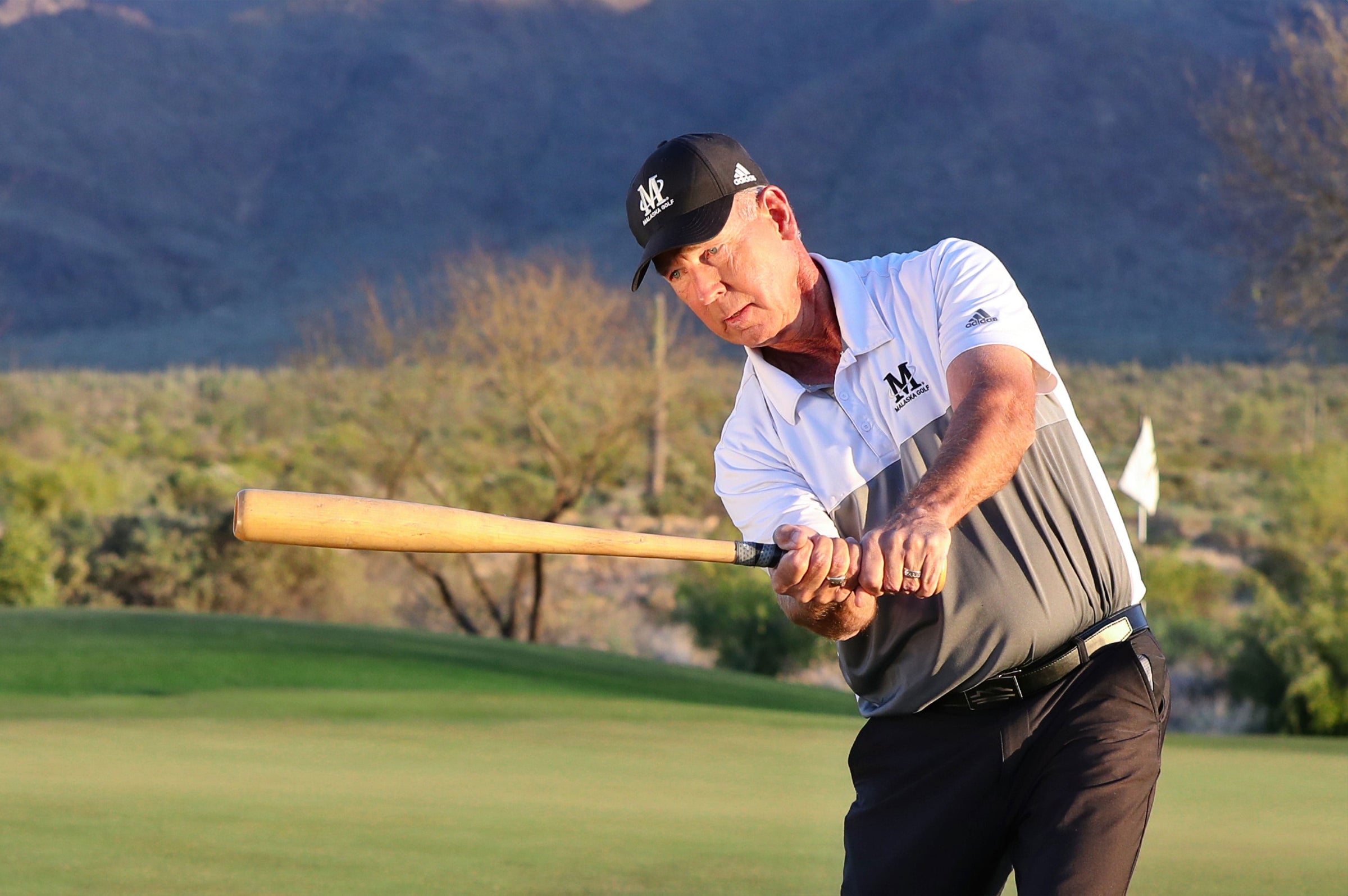 STARTED WITH YOUR BASEBALL BAT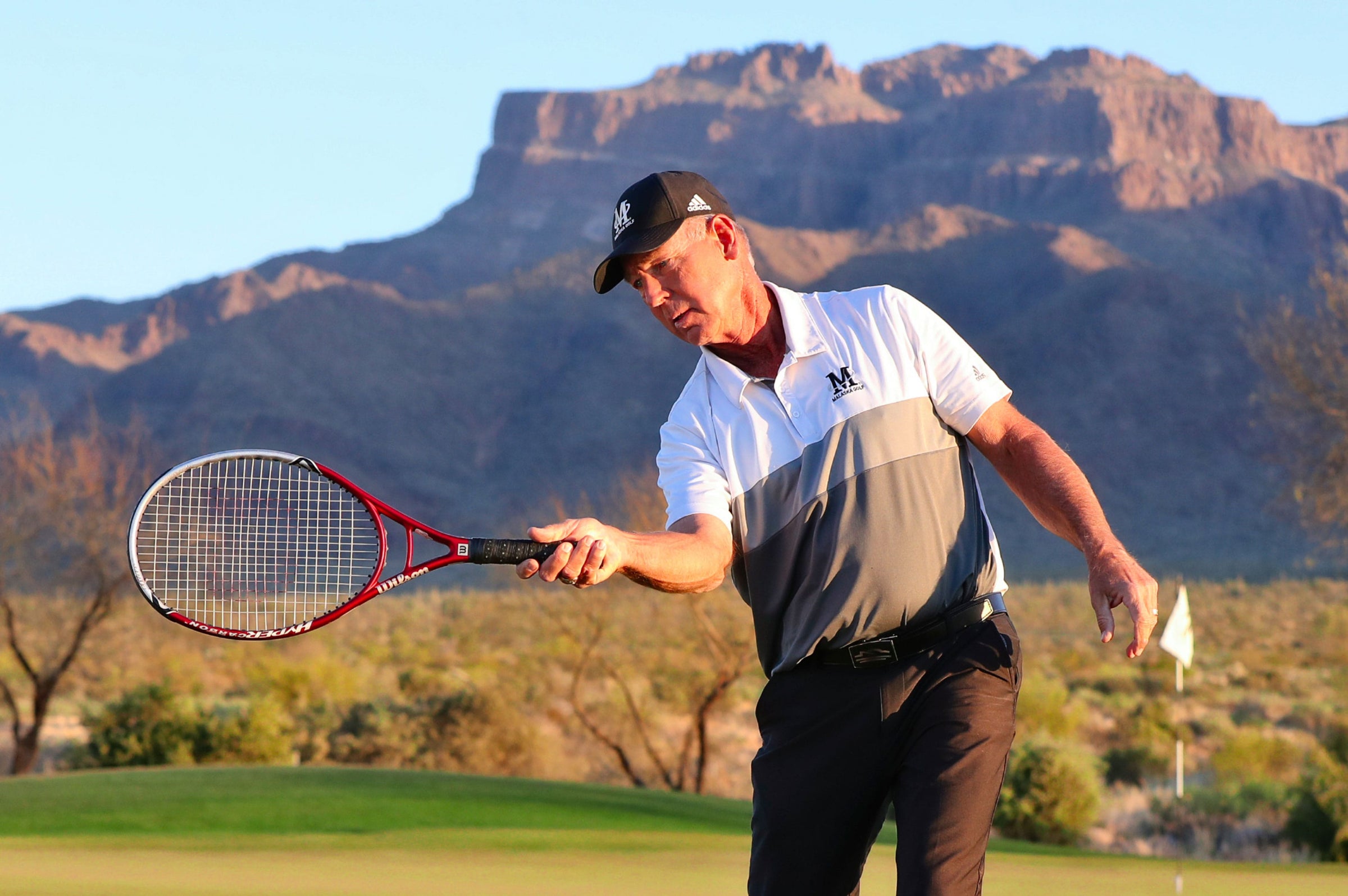 STARTED WITH A TENNIS RACKET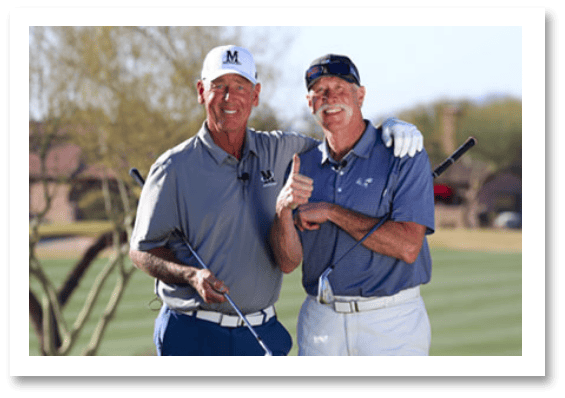 Mike changed my life in two short sessions. I went from the 90's to the 70's. When he connected golf to baseball it changed my world. It is amazing the similarities in the two sports. I guess I have a new career. Now I can be an athlete again.
BASEBALL
Mike starts with Michael's grip and alignment with the club, as he has a bad habit of hooking the ball.
Mike also talks about force transfer in the swing, and Michael makes the sports connection to baseball with what they call blocking the lead leg.
After Michael's quick lesson, they are both out on the course playing nine holes.
Watch the video and see how Michael Conforto hits the driver now! Let's just say…it's a home run!
BOWLING
Mike works with Josh Blanchard, three-time PBA Tour champion on his golf game. Josh is a little over the top with his swing, and Mike gets Josh to do the sit-down drill so that he can feel more centered in his swings. This will prevent Josh from swaying his body. Funny thing is that Josh points out that Mike has the same problem when he is bowling, he uses too much of his upper body.
Josh turns the tables on Mike and makes him use the chair to work on his bowling. You can see that is obvious that bowling and golf connect.

PICKLEBALL
Hitting a pickleball is very similar to hitting a golf ball. Mike takes to the pickleball court and helps explain the similarities between the two sports and how they connect.
Hitting the pickleball with the paddle and how your wrists work and accelerate through the ball is the same as golf. The hand action and lever system are the same as a golf swing. How your body moves in transition is also the same.
Mike puts a pickleball bat on the end of a golf shaft to illustrate how the serving action is the same as golf.
JOIN MALASKA GOLF
Watch Mike work with MLB players and a HOF. It's lights out when they make the connection between baseball and golf.
With only one lesson, Mike can make the sports connection and harness hand-eye coordination with what they have learned in their chosen sports and transform their golf game.
Take what you already know from the sport you have played before and discover your new golf swing.