SIMPLIFY
YOUR SWING
IMPROVE
YOUR GAME
SWING INTO ACTION WITH THE M-SYSTEM
Join Malaska Golf and become a part of a worldwide movement to simplify your swing to improve your game. Learn the M-System, Mike Malaska's World Class swing process that will catapult your game and help you with your putting, chipping, pitching, your full swing and most importantly your driver.
The M-System will elevate your golf game, whether you're a beginner, junior player eyeing college, a pro honing skills,or a weekend enthusiast. Gain a clear, repetitive swing for daily consistency. Master control and enjoy the game. Experience a dramatic improvement in your golf skills. It's not just a promise ­– it's a guarantee.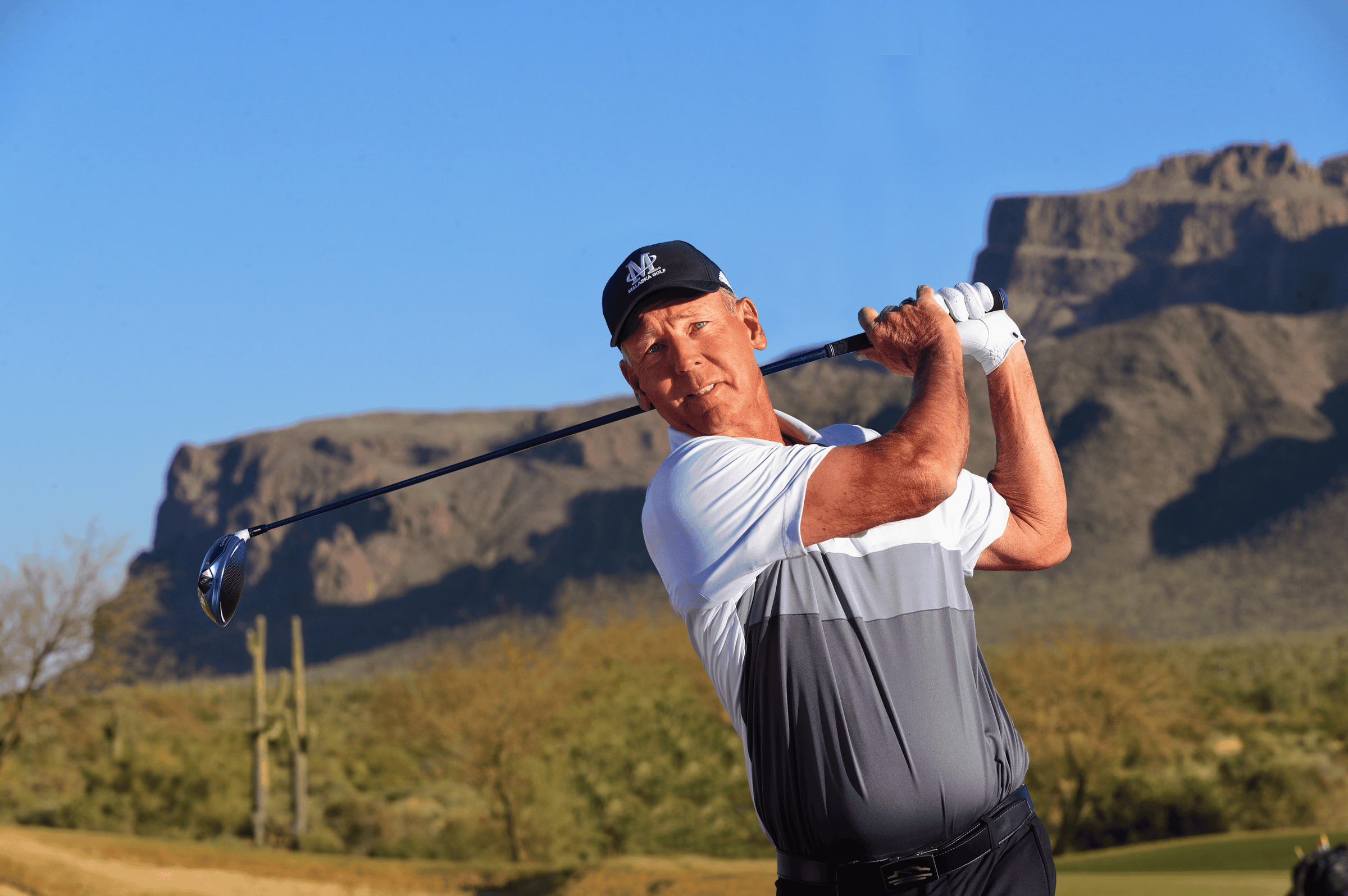 2011 PGA
NATIONAL
TEACHER
OF THE YEAR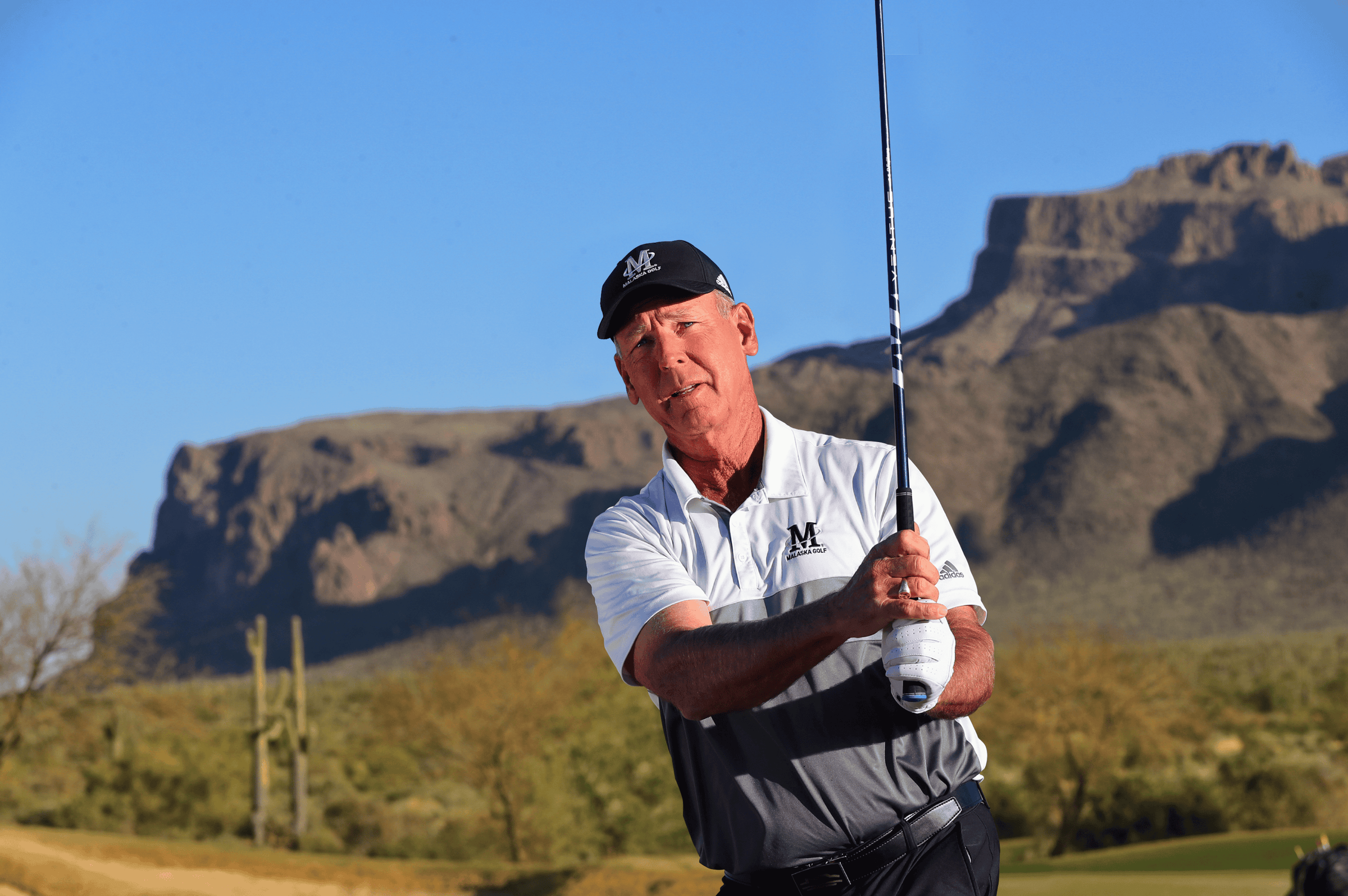 GOLF DIGEST
TOP 20 PGA
TEACHER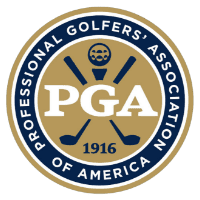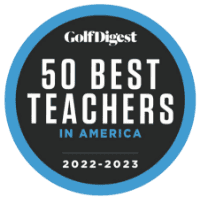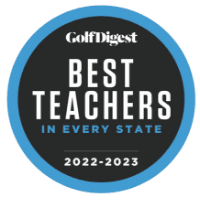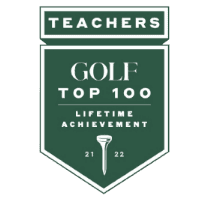 LEARN THE M-SYSTEM
Your golf swing roadmap to consistency. Just like the Tour Players.
This is a skill development process, an easy-to understand video swing series from M1 to M5 that provides the proven, fundamental building blocks to simplify your swing.
The M-System is a swing process tailored for golfers at all levels.  You will find the consistency and confidence you've been seeking. While you may not be on Tour, you'll certainly feel like it.
This is the best online golf swing process, period! 
- Peter Morrice

Senior Editor-Golf Digest
- Mark King

Former President and CEO TaylorMade Adidas
- Lorin Anderson

Former Editor-Golf Magazine. Founder of Proponent Group
JOIN MALASKA GOLF
Learn from one of the World's Best Player Coach with over 50+ years' experience.
Leverage Mike Malaska's vast golf expertise and unparalleled insights into the swing gained from tutoring under Joe Nichols and collaborating with legends like Jim Flick and Jack Nicklaus. With 400,000+ lessons and experience in PGA Tour Events.
Malaska Golf provides the clearest path to simplify your swing and unlock your potential. Access the world's best, easy-to-understand swing content, online lessons, and golf programs.
MALASKA GOLF MEMBERSHIP
Malaska Golf Video Library
The M-System Golf Instructional Video Series
Ask Mike Videos & Personal Feedback
Drill Center Library
Sports Connect Collection
Player Lessons Collection
Play The Game
Golf Challenges
Original Content
Invisible Swing Video Series
Exclusive Promotions
Exclusive Partner Offers
MONTHLY MEMBERSHIP
$17.00
Make the investment for as little as the initial cost of a box of golf balls.
ANNUAL MEMBERSHIP
$177.00
Become an annual member and you'll save $27 and we'll give you Mike's Distance For All ebook ($14.95 value) FREE!
ALL SPORTS CONNECT
Unleash your golf swing potential through athletic connections.
Mike Malaska has harnessed extensive physiological knowledge through collaboration with anatomical physiologist Pete Egoscue and engagement in diverse sports. Their work with professional athletes across various disciplines allowed Mike to recognize the synergy that connects all sports.
Whether you've played baseball, tennis, basketball, hockey, bowling, ping pong, or almost any sport, you can leverage the skills acquired.
PLAY THE GAME
Golf is an artistic expression of yourself through the game.
Golf is a game of emotions and adjustments. It's learning how to read yourself, both physically and mentally, to pick the best shot to hit and get the most out of it.
Discover your golf path, and put a plan together to get the most out of who you are as a player. Learn how to manage your own game and all the variables the golf gods offer.
You will see remarkable results in a short period, as Mike shares his knowledge of the golf course.
Ignite your golf passion and play the game of your life.
WHAT OUR MEMBERS ARE SAYING
★★★★★

Mike has helped me correlate the baseball swing with the golf swing and has improved my game.

Josh S.

Atlanta, GA
★★★★★

Your coaching changed my golf game forever and I have not stopped improving for the last 3-years.

Chris G.

Southport, ENG
★★★★★

Malaska Golf teaches me how to learn, play, and how to teach my students.

Billy F.

Chicago, IL
★★★★★

I really enjoy watching the Malaska Golf videos and they have definitely improved my game.

John L.

St. Peters, MO
★★★★★

Using The M-System has felt so natural. Mike just made everything make sense in a way that has clicked for me. I have never swung with such balance and power. I have gained serious distance.

Jeff Coburn

St. Louis, MO
Become A Member Today!
JOIN THE MALASKA GOLF MOVEMENT
Discover the Best Online Golf Instruction, bar none. The M-System is the most robust and easy-to-understand golf swing process available for beginners, weekend warriors, and low handicappers to simplify their swing and improve their game.
COACHES WORLDWIDE
Our coaches come from different backgrounds, with various skill sets in the game.
They are like-minded as they all have a fascination and passion for golf and coaching, helping others reach their potential.
NO MORE EXCUSES
Get Malaska Golf instantly on your desktop, laptop, or mobile device and get the access you need to simplify your swing and improve your game.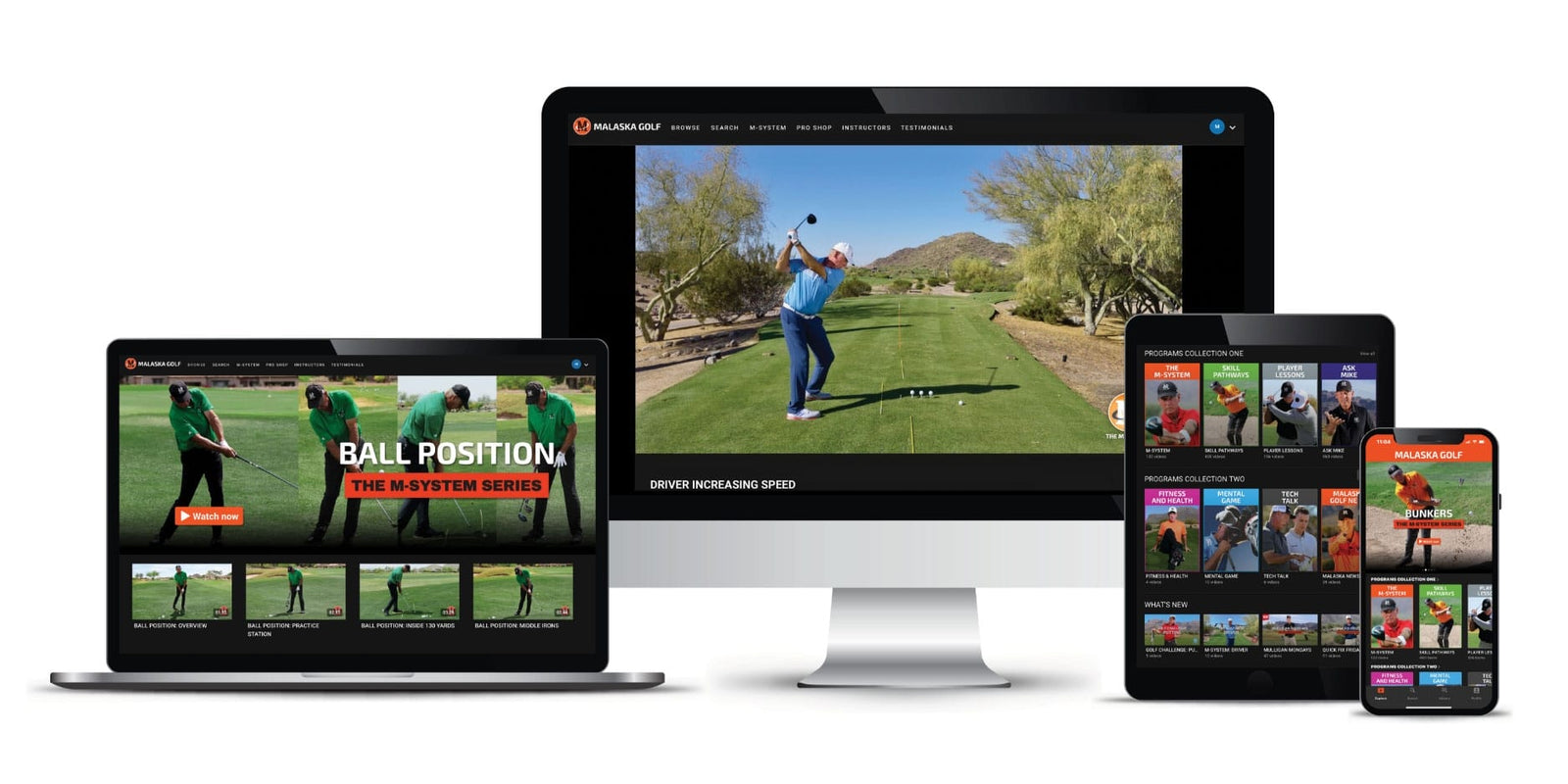 ABOUT MALASKA GOLF
Experience the fascination and challenges of golf, making it a game of a lifetime.
At Malaska Golf, we are committed to continuous education, offering tested and refined information for our members on the range and course.
Leverage Mike's extensive experience as an industry leader to gain insights into the true simplicity of the golf swing.
Our commitment is to provide you with the optimal opportunity to simplify your swing, enhance your game, reach your potential, and most importantly, have fun.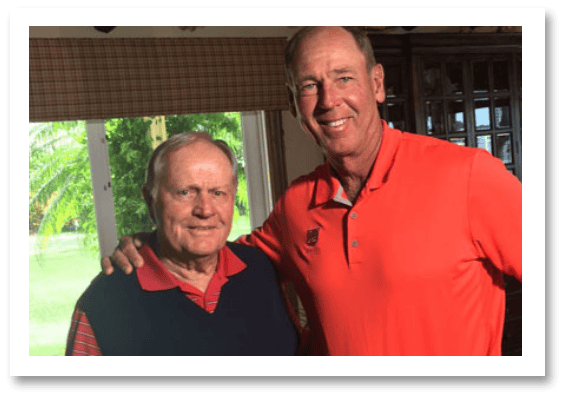 Being able to spend time with Jack Nicklaus for the last 35 years, I have had many aha moments relative to how the game should be played. Let me help you discover your own a-ha moments with your game.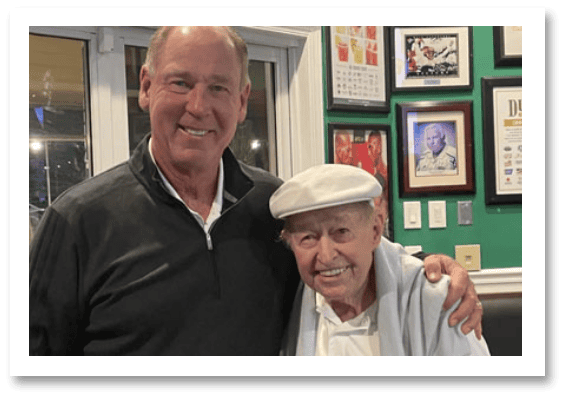 Bob Toski is the consummate artist. His hands can paint whatever picture his mind sees. There is a very structured way he learned how to do that. He has shared much of his knowledge with me. It has been invaluable for me as a player and a teacher to talk to and listen to a living legend, both as a player and as a teacher.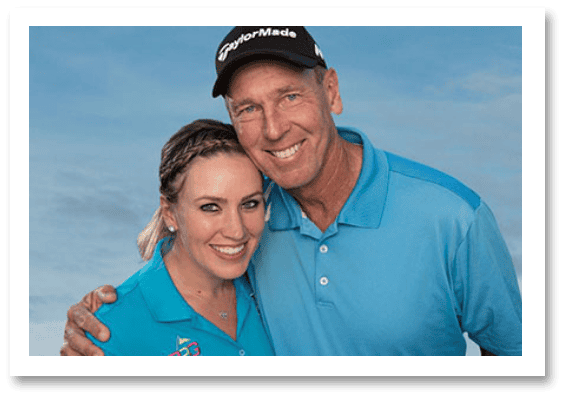 Ashley Malaska-Moss, who grew up around golf, has been an accomplished LPGA Instructor. Mike believes there is no better gift than to share the game and passion of golf with family and see it benefit their lives. Golf is a family game, and spending time together on the course is wonderful.
GET THE APP NOW
Stay connected 24/7 to the best online golf instruction.
Our iOS and Android app is the ultimate golf coaching app. Watch and improve your game wherever you are with Mike Malaska, your personal coach, at the touch of your fingertips.
Whether at the golf course, range, home, or on the go, access our content 24/7. Download the app now, and don't miss an opportunity to simplify your swing to improve your game.


OFFICIAL PARTNERS